P0030
Ferragamo
Tuscan Creations ID fragrance counter boutique
2018
TELLING AN INSPIRATION THROUGH THE SENSES.
The sensory table, made to merge perfectly with Ferragamo's retail environments, welcomes the collection of Tuscan Creations fragrances, becoming a whole. The result is a real installation object you can interact with and experience the fragrances that attract and surprise the visitors of the boutique.
Through the circularity of the olfactory path, at the center of which four materials tower, like totems representing the main characteristics which have made this region world-renowned, the viewer is plunged in a real sensory journey, going through the great variety of luxurious fragrances inspired by the Tuscan landscape and nature.
Lashup was asked to design different sizes adaptable to boutique spaces around the world and develop guidelines for the furniture.
ID FRAGRANCE COUNTER BOUTIQUE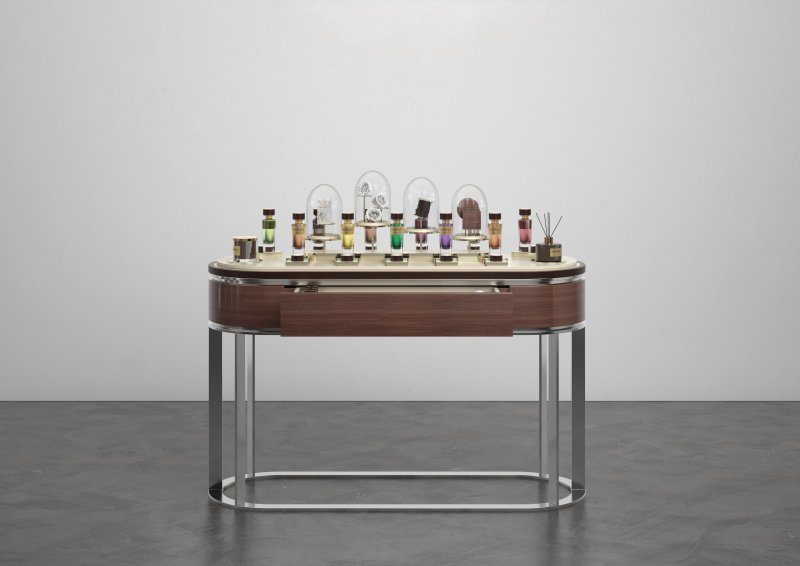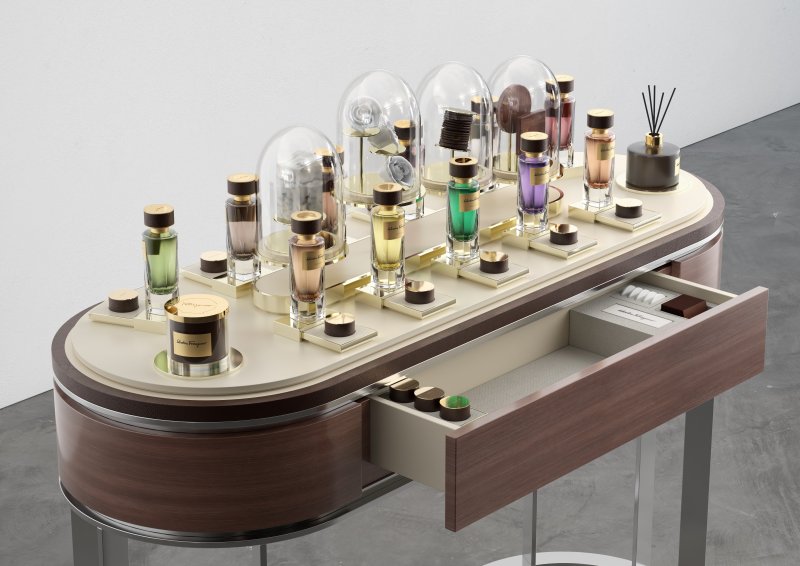 CONCEPT BOOK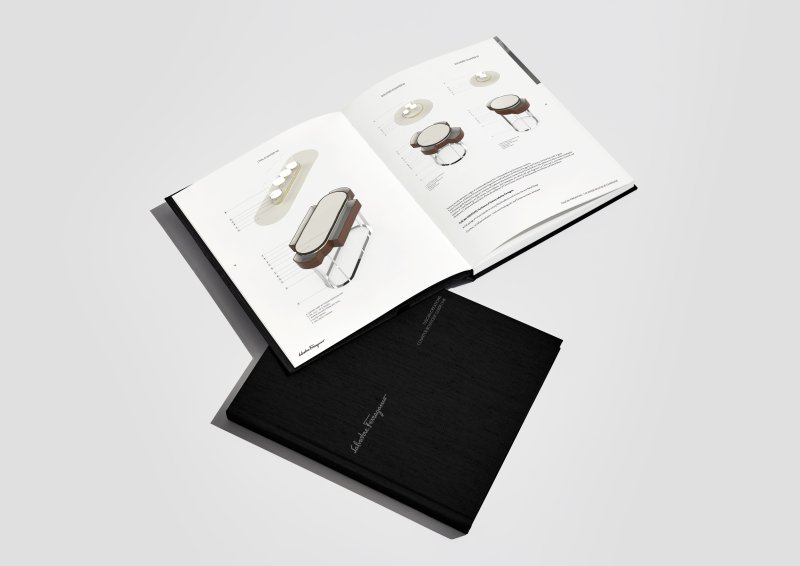 BOUTIQUE LOCATIONS
New YorK, Fifth Avenue.
Bal Harbour.
Pacacio de Hierro, Polanco.
London, Old Bond Street.
London, Sloan Street.
Paris, Avenue Montaigne.
Milan, Via Montenapoleone.
Graphic design by