P0052
Private
Private residence
2023
Lashup is asked to interpret a concept for a private residence located on the second floor of an early 20th century building in Milan. The project starts with the idea of defining the volumes of a place as isolation from everyday life to create a domestic respite. The goal is to establish a void that serves as a temporary escape from the city, ultimately forming a cozy family retreat.
The apartment is developed around a pivoting wall that seamlessly integrates into the volumes, providing a distinct definition for the living area, originally comprising of three spaces. This wall also serves as a clear separation from the sleeping area, aiming to make it vanish and enhance its privacy and intimacy. It becomes a metronome that marks the temporal experience of the spaces.
The fixed furnishings guide the rhythmic dynamics of the void by also being an integral part of the volumes that bind the spaces, thanks to a rebound of symmetries marked by a dialogue between materials. The continuity of materials and warm finishes, between the rigor of furniture and walls, emphasize the fluidity between all spaces of domestic living.
LIVING AREA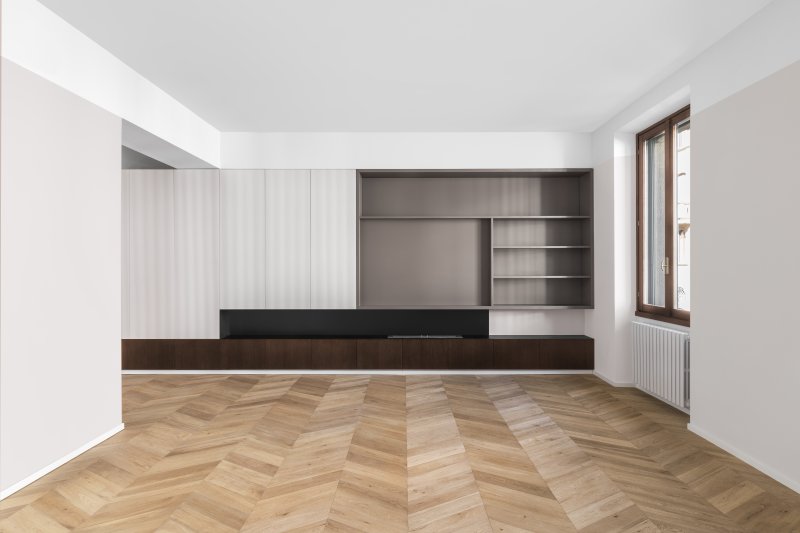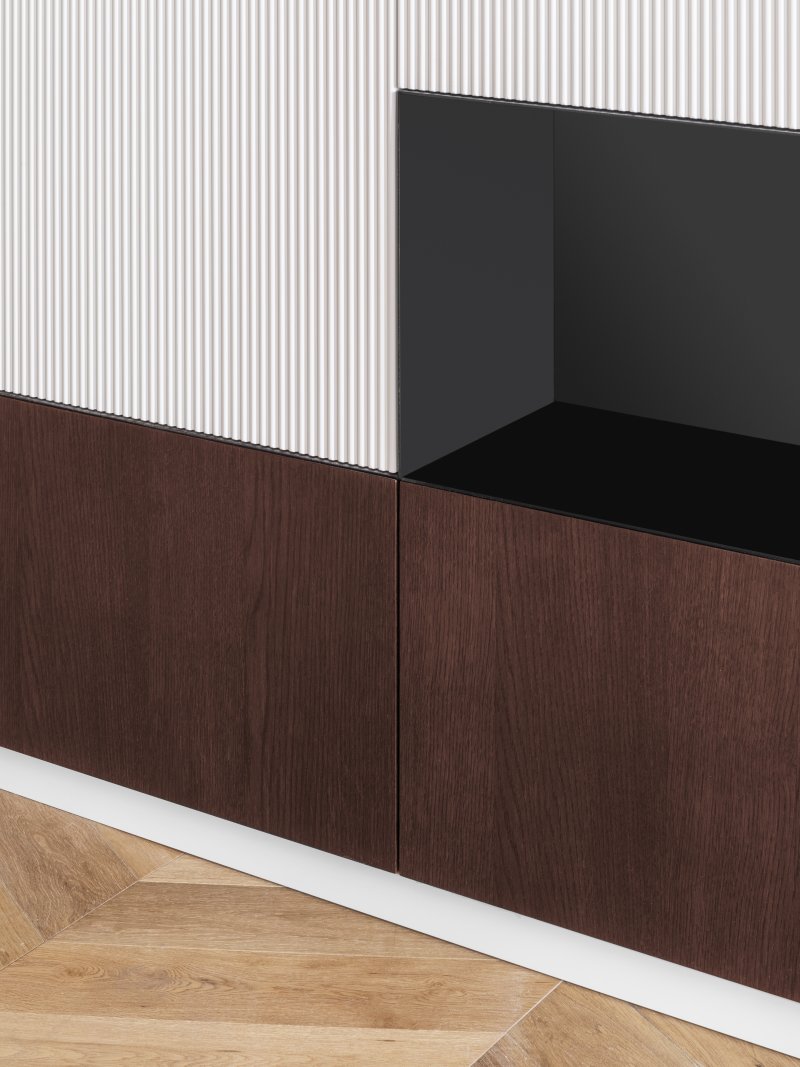 DETAILS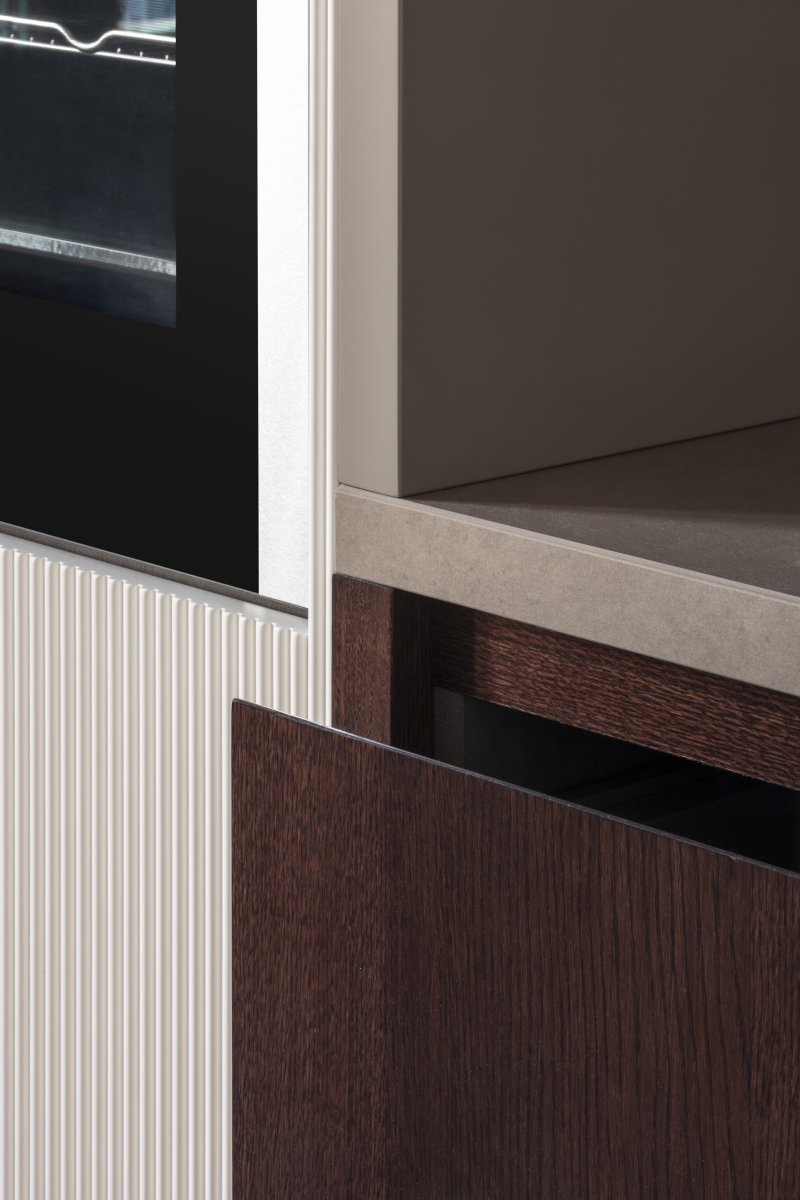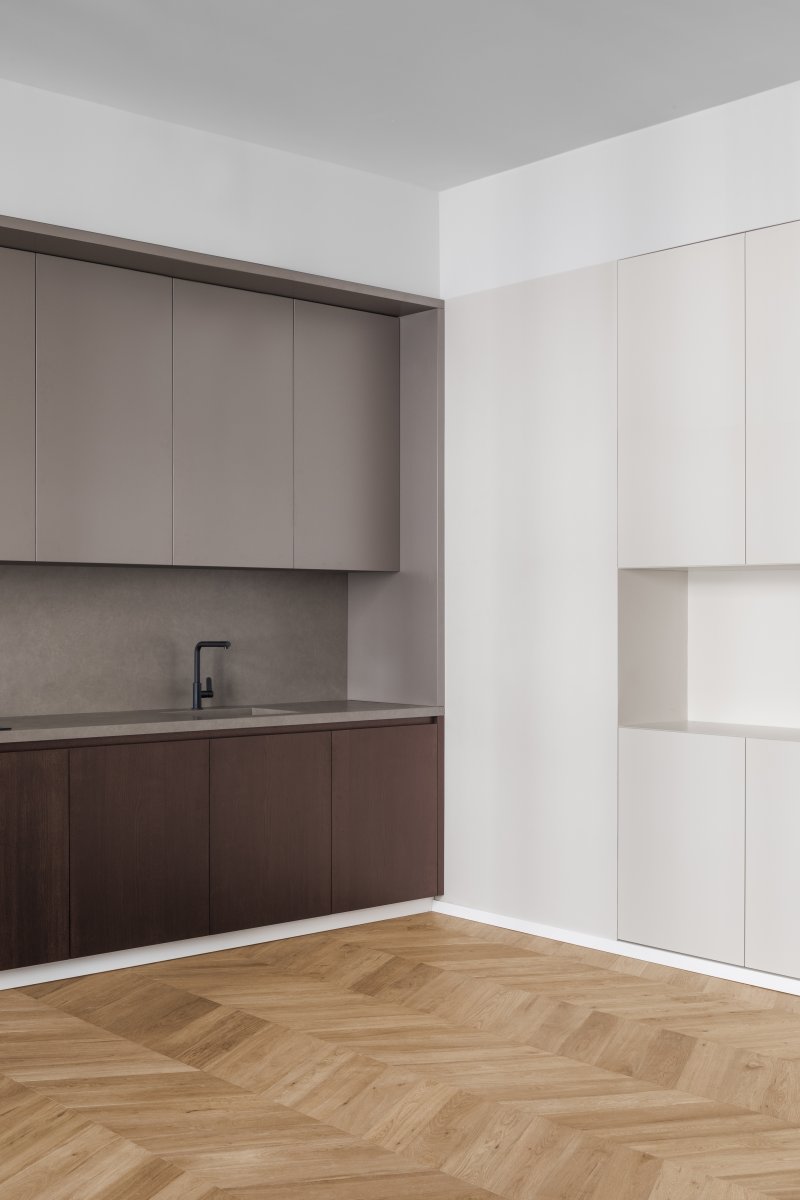 PIVOTING WALL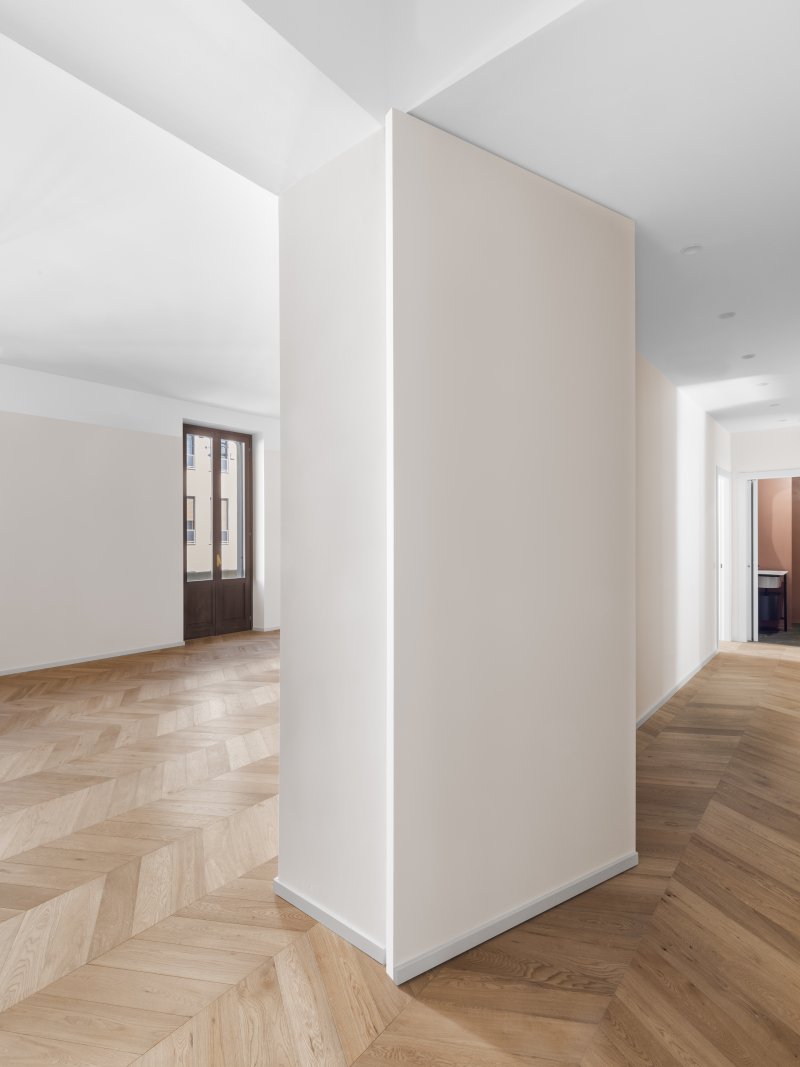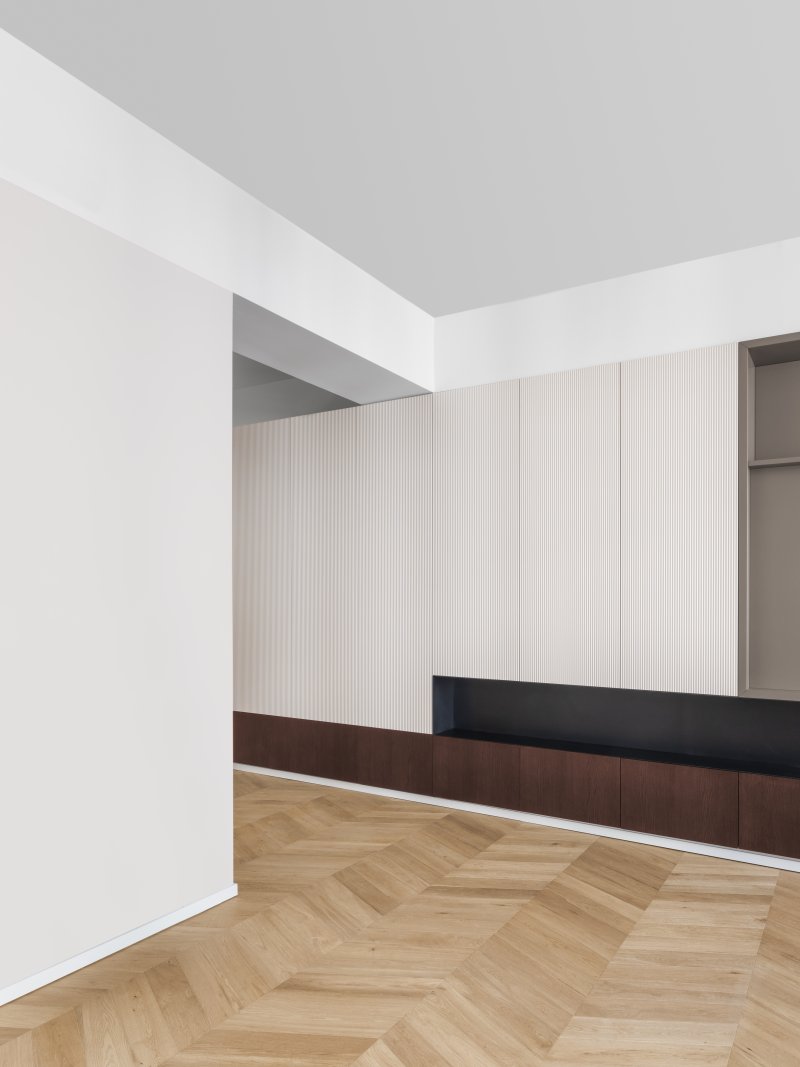 CREDITS
Ph: Alessandro Saletta - DSL Studio
Graphic design by