P0055
BWT Italia
Operational headquarters offices
2023
FOR YOU AND PLANET BLUE
Lashup, in collaboration with Archibam studio, was entrusted with the task of developing the new offices for the operational headquarters of BWT Italia, the leading water treatment group. Located in San Giuliano Milanese, a three-level building underwent renovation to accommodate open-plan offices, a meeting room, dining areas, and a changing room near the existing production area.
Starting from the slogan "For You and Planet Blue," the creative concept aims to express the operational aspect of the spaces, BWT's identity, and the vital role that water plays for our planet through the use of colors and materials. The dominant color of the project is blue, symbolizing BWT's corporate image and becoming a distinctive element to represent the captivating theme of the "Blue Planet". This theme is depicted through the three floors, each referencing architectural typologies related to water: the swimming pool on the ground floor, the tub on the first floor, and the aquarium on the second floor.
The spaces are designed to create a symbiotic experience where individuals connect with the element of water. It evokes a sense of tranquility, bliss, and serenity, fostering not only relaxation and calmness but also exploration and discovery.
SECOND FLOOR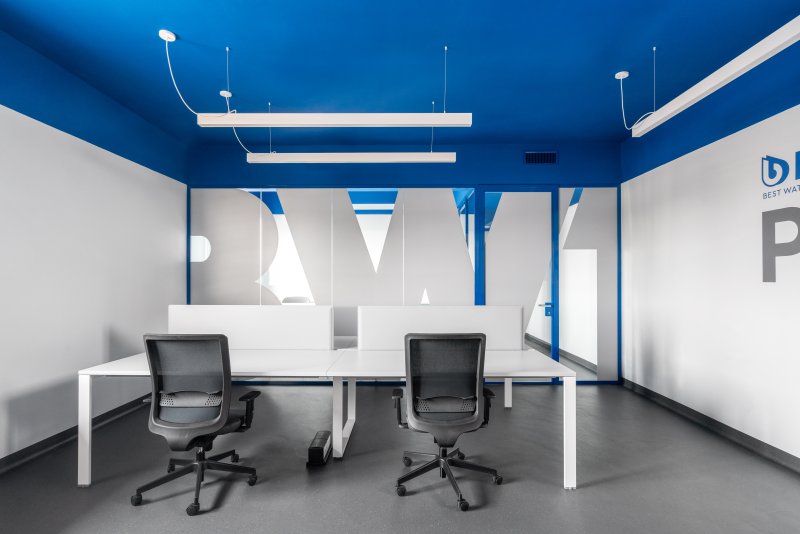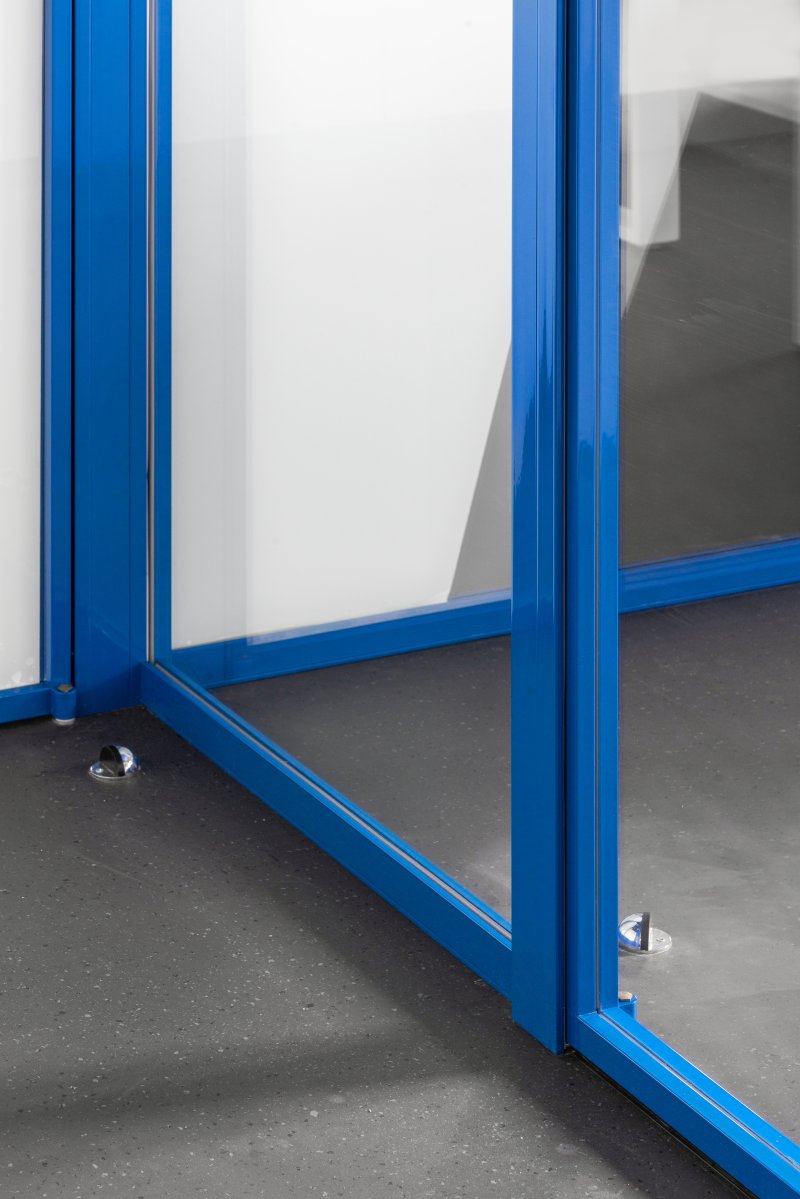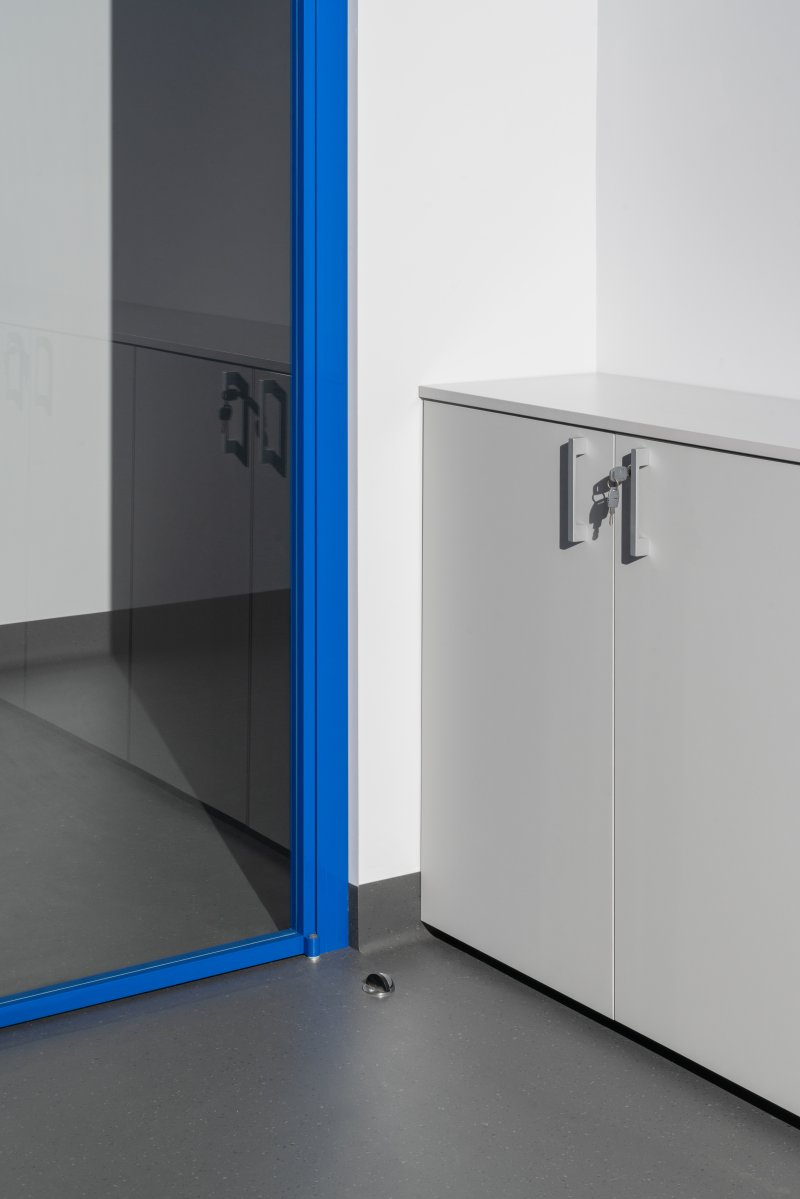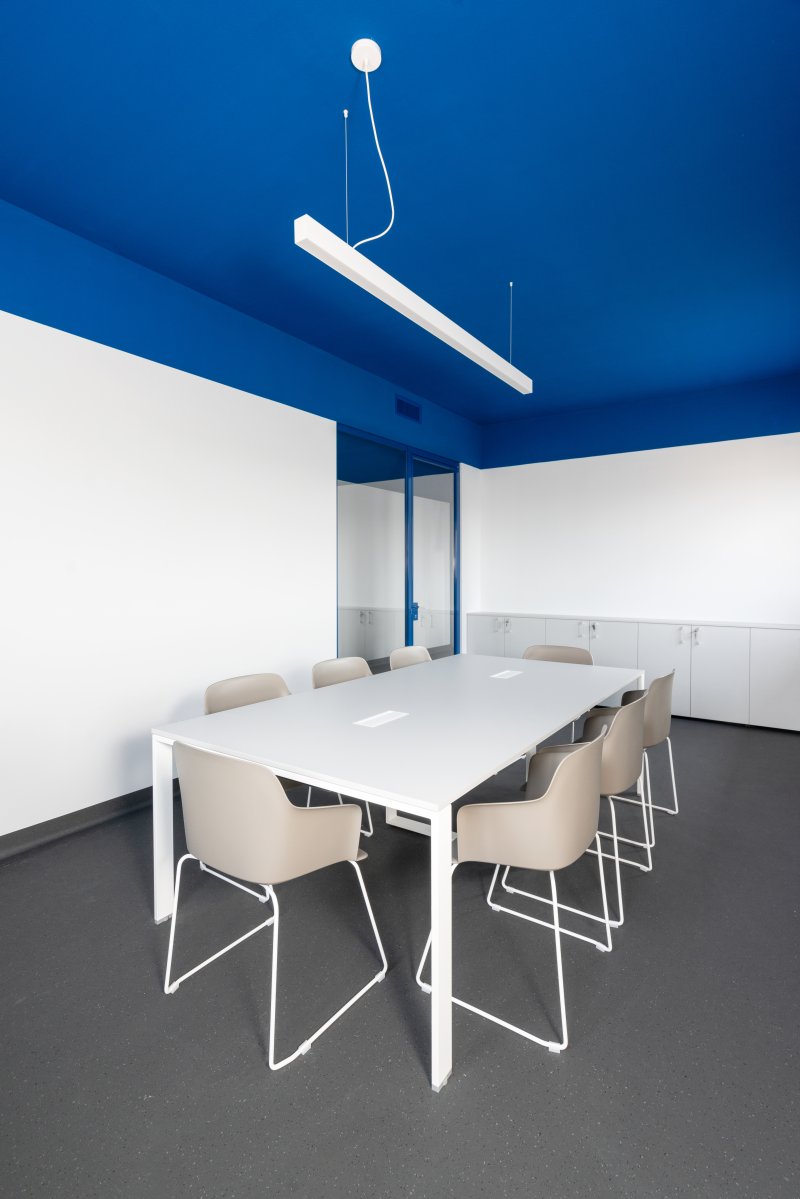 FIRST FLOOR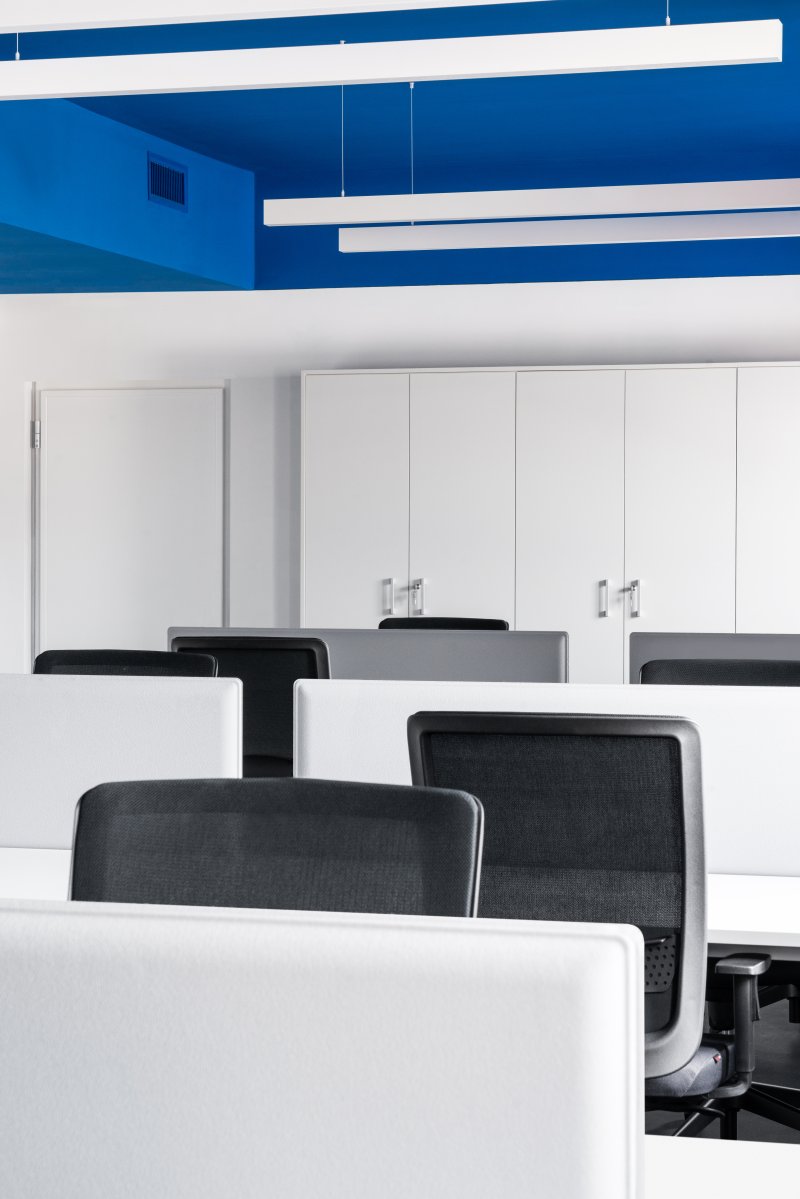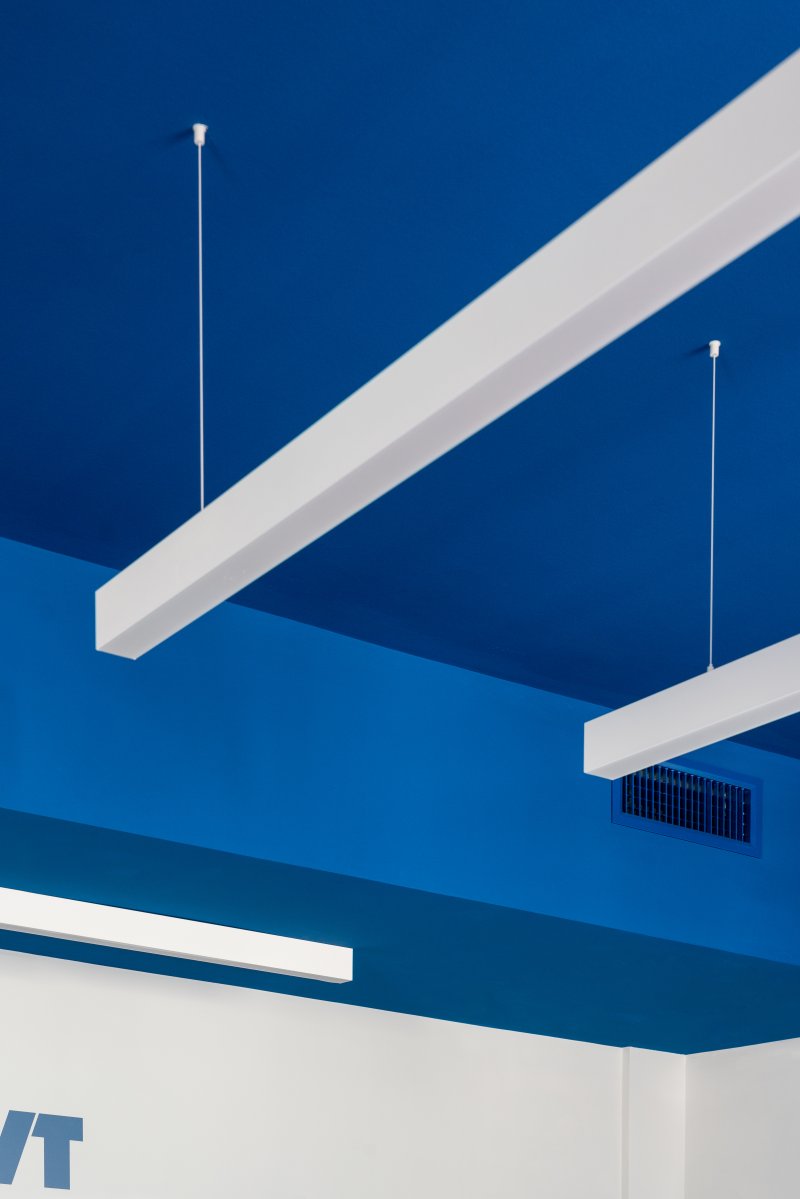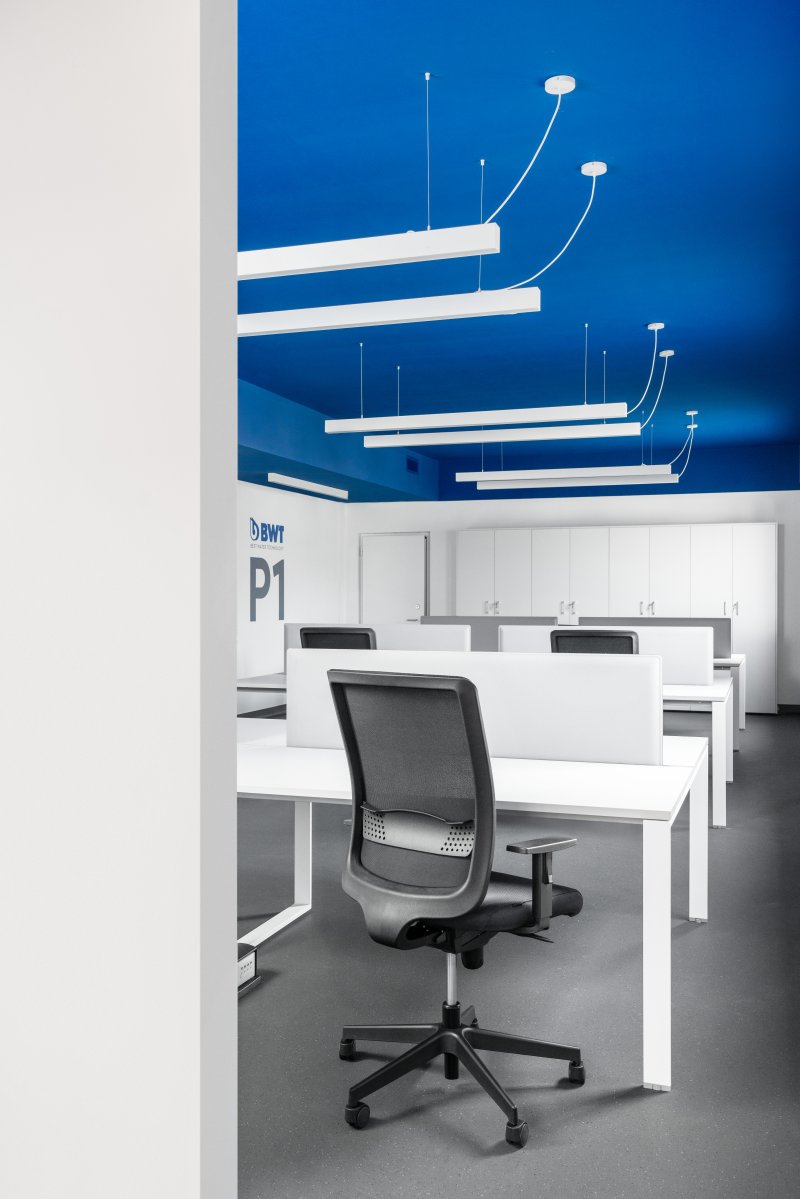 GROUND FLOOR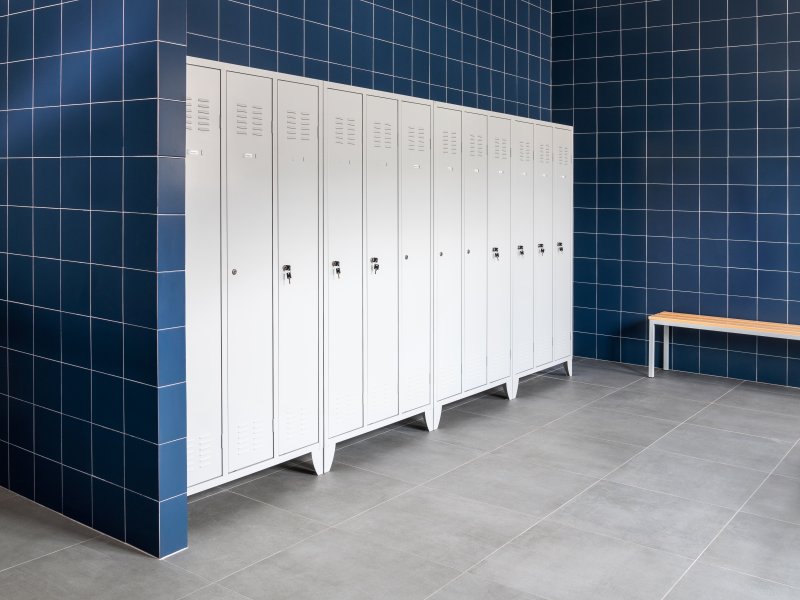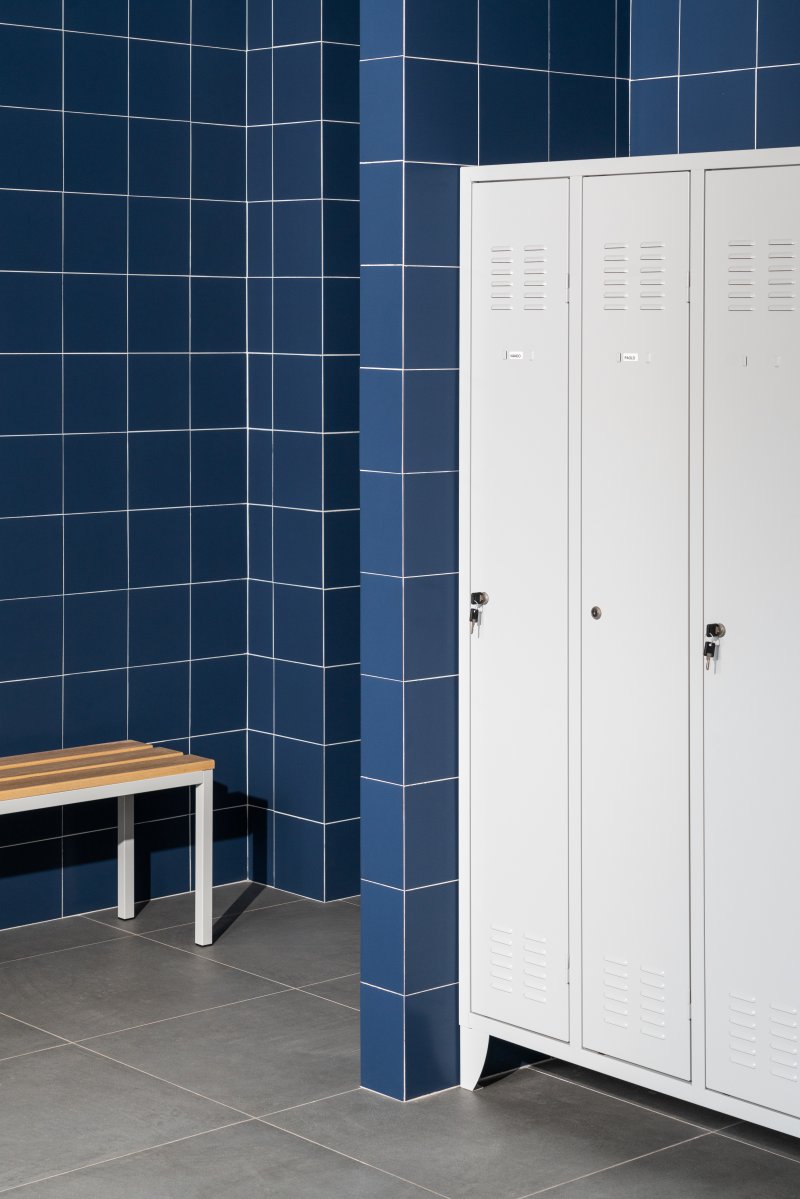 CREDITS
Ph: Piercarlo Quecchia, DSL Studio
Graphic design by