P0053
Alcova23
Moments
2023
Moments is a project by LASHUP based on the idea that an armchair may provide a contemporary experience.
The creation of this object starts out from visual experimentation carried out through an artificial intelligence programme. The design process is entrusted to the inclusion of certain keywords such as mind, body, narrative, relationship and feel, which constitute the core of the studio's research, and which together, generate layouts that cannot always be fully pinned down.
LASHUP is carrying out a project called @extempore.jpg: an archive of extemporaneous visions brought together in an Instagram profile, where they convey images created with artificial intelligence, treated here as a mere studio research tool.
Moments is an installation that represents a liminal space acting as a filter between the analogical and digital worlds. The perception of this armchair is not that of a piece of furniture, but leads us to consider it as a resting place, as if recalling an archetypal refuge in which shelter may be offered by a material reminiscent of spacesuits just as much as the carefree feel of a balloon.
In a historical context dominated by the inability to plan even an imminent future, Moments offers that pause for decompression, provided amidst the tension of everyday balances.
MOMENTS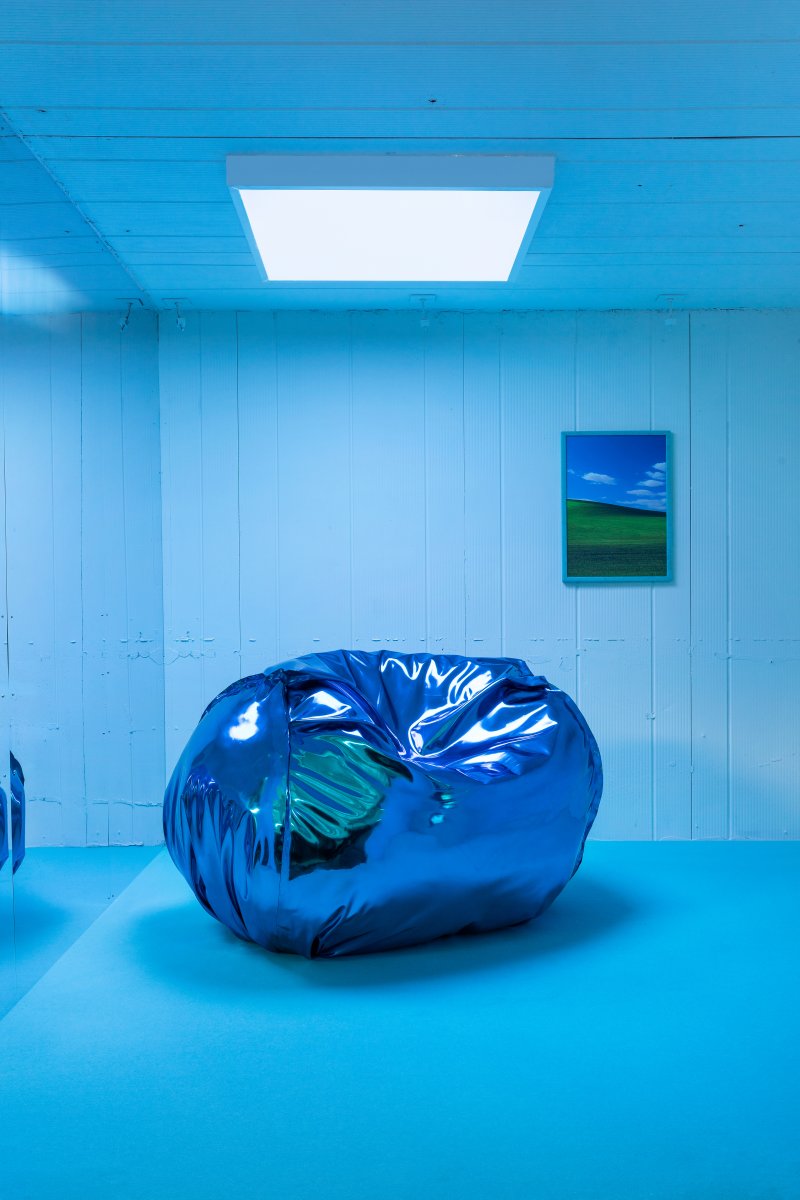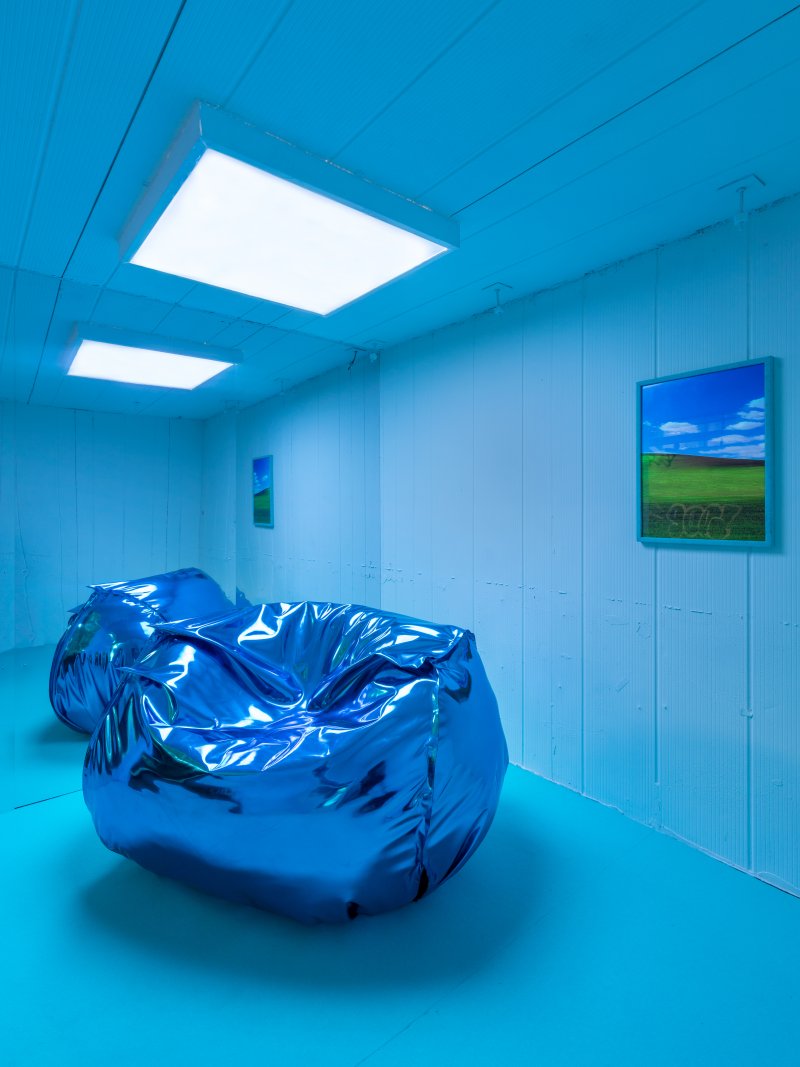 DETAILS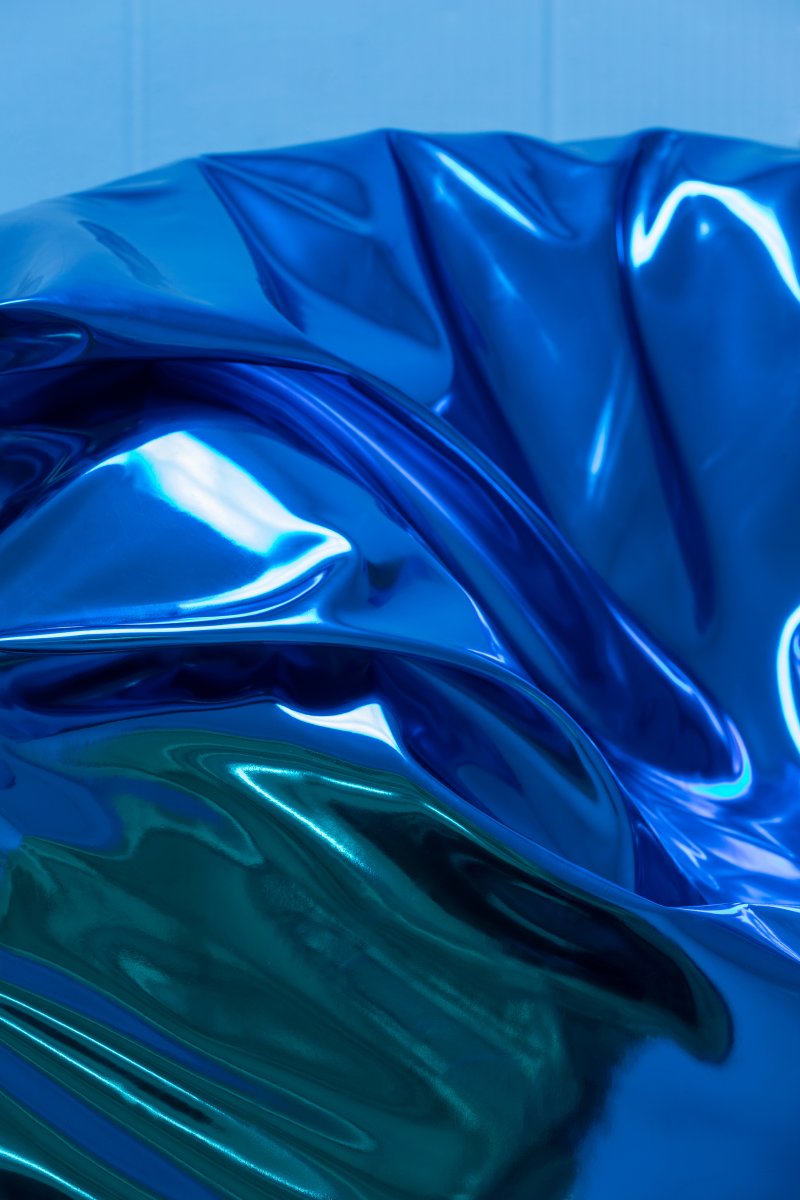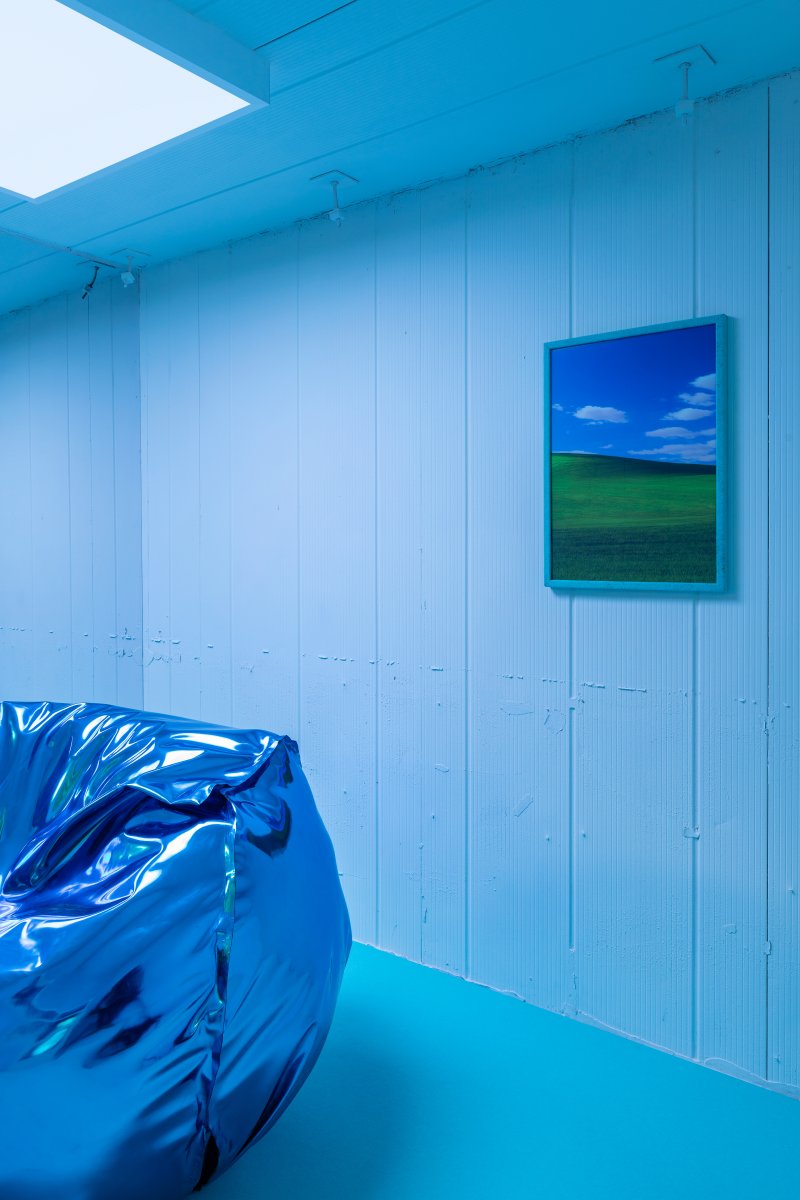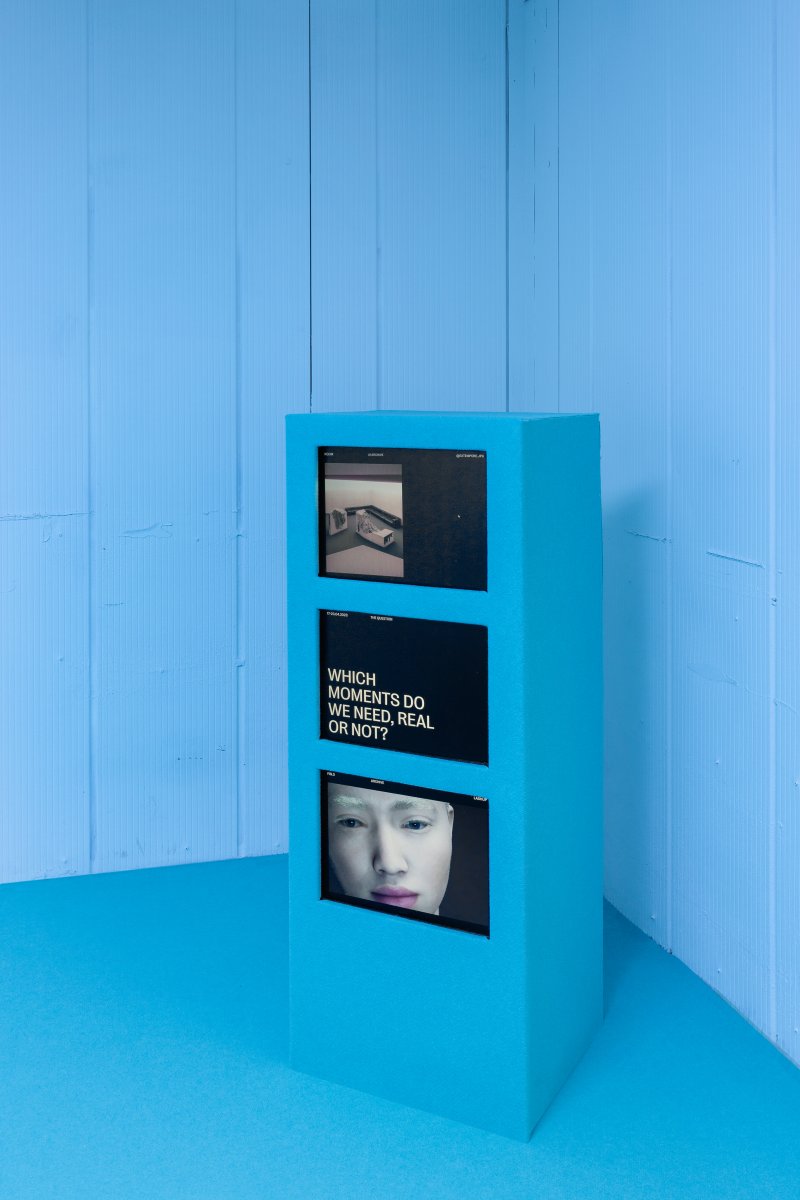 CREDITS
Set up: Cmf_Scenografie
Ph: Agnese Bedini, DSL Studio
Graphic design by